The Application case of mmo titanium anode strip / titanium conductive strip in sandy environment
Views:8 Author:Site Editor Publish Time: 2019-07-11 Origin:Site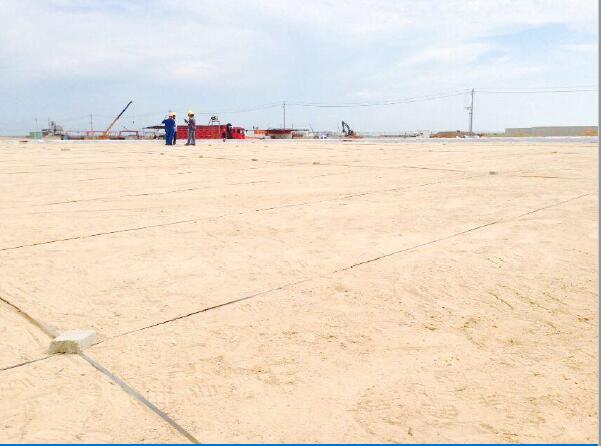 Mmo titanium anode belt is the auxiliary anode commonly used in external current cathodic protection. It can be applied in many environments, such as seawater, soil, reinforced concrete, sandy soil and saline-alkali environment. The application cases of MMO titanium anode strips provided by Shaanxi Youchuang Technology for many customers in the sandy environment are as follows:
Specifications
1. Coating: Iridium tantalum coating
2. Base material: TA1 \ TA2
3.Titanium anode strip specifications: width 6.35mm × thickness 0.635mm
4. Titanium conductive tape specifications: width 12.7mm × thickness 0.9mm
5. Length: 152 meters / volume
Usages:
The mmo titanium anode strip and the titanium conductive strip are laid vertically to form an anode mesh, and the intersections are connected by spot welding with a special welder.
The Application characteristics of mmo titanium anode belt / titanium conductive belt
1. Light anode body, convenient installation and construction;
2. It has long service life, design life of more than 50 years;
3. During the trial period, during normal use, there is no need to replace and maintain, saving maintenance costs.